A newly published children's book that teaches consequences
I'm so excited about this children's book, written by Bonnie Gardiner, "Honey Won't".  Bonnie wrote this story 24 years ago when her own 2 daughters were very young.  She told me about it one day and since I was an illustrator and had young kids of my own I naturally took an interest in her story.  It was simple and yet dealt with the everyday reality of parenting young children.  Yet, the words were written in a simple manner that children would easily understand.
To sum it up, it deals with consequences and teaches a young child the results of their actions.  A child,  boy or girl learns the hard way, why we have to do the things we are told, because it really is, for their own good.
Here's a little  preview:
Honey please stop jumping. You'll  hurt yourself!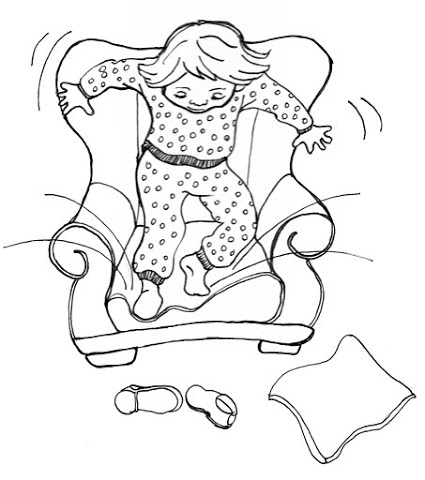 No I won't!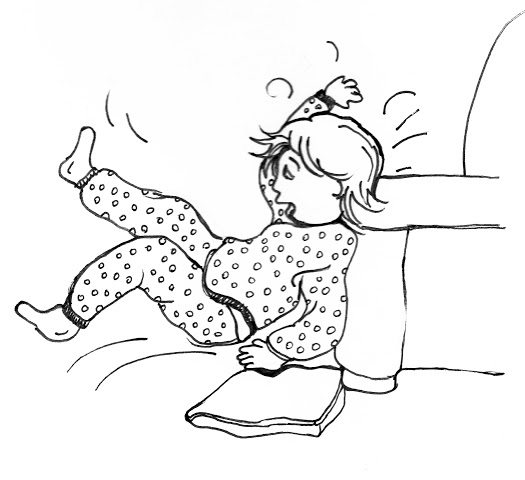 Why  did I  bump my head?
I did the first set of sketches back then and because of the restraints of time dedicated to raising afore mentioned young children I never finished them.
24 years went by…
Recently, my life's course changed.  I was no longer working full time and was able to devote more time to drawing and painting.   I was able to rediscover my true passion in life, of pursuing the path of an artist.  My 3 children were now having children of their own.  When Bonnie approached me and asked whether I would be interested in finishing the drawings for the book, I didn't hesitate.  Sharing this book now, with my children and grandchildren gives me so much pleasure.  I do  hope they read it over and over again and enjoy my drawings as well.  They are simple line drawings with the intention of being coloured in too.  A little added in extra fun!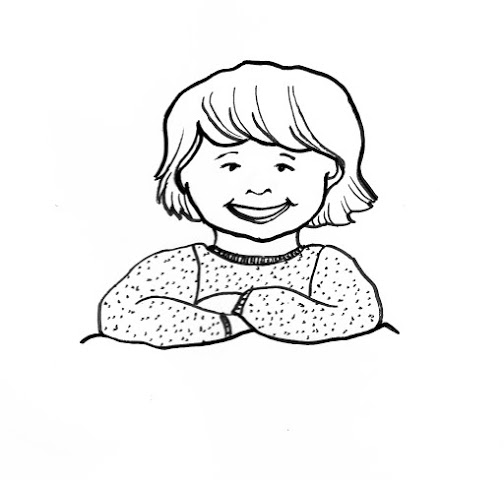 See Bonnie Gardiner's work at: