Five Steps in overcoming your fears of succeeding as an artist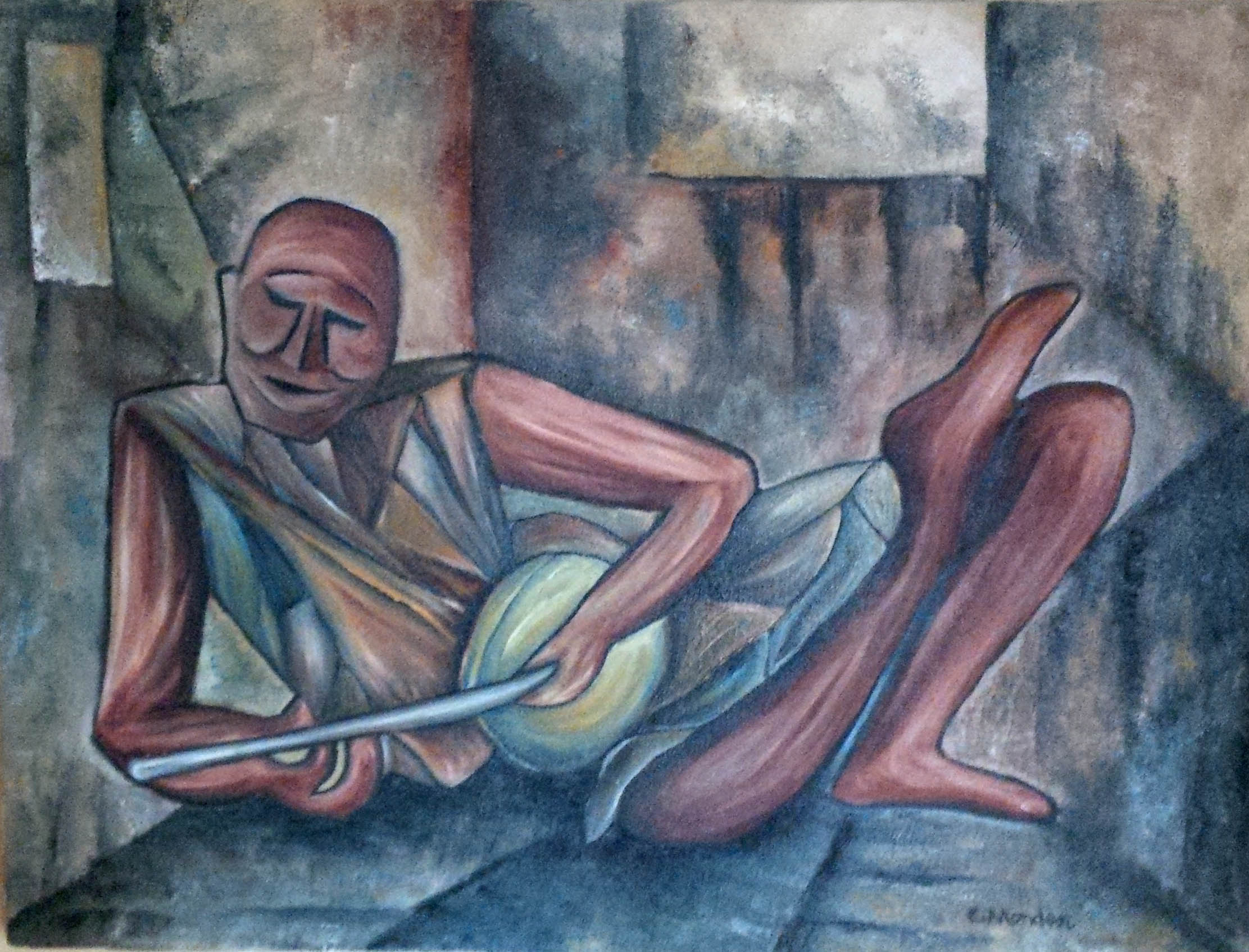 It's hard to move forward as an artist when you have that negative voice in your head telling you your not good enough to succeed and you think that everyone else's work is better than yours. You have to move past that negative self talk. Here's how:
Look at the positive
Your work stands as a testament to your hard work and dedication. You went through a process of thought to create your artwork and its completion and your satisfaction of the end result is what is important. Look at what you have achieved. Be grateful for reaching your goal.
Analyze your thoughts
There are many different interpretations of a subject. You might feel that someone else's execution of a theme or topic is better than yours. Ask yourself, why? What is it you like about that other artist's work. Learn from that and apply it to your next painting. Someone else may easily prefer yours. It really is a matter of personal taste and opinion.
Be persistent
With each painting that you complete, you gain a better understanding of your technique and your interpretation of the subject and what you hope to achieve with that piece. If you aren't happy with the piece, start over, change it, make it better. Walk away from it for a while, however long it takes. I once left a painting for 3 years and then picked up my brush and finished it. It takes discipline but what a wonderful feeling of pride and accomplishment you get when you finish it and are happy with the result!
Believe in yourself – We tend to be our own worst critic. It can be a good thing when it spurs you on to do better, but excessive self-criticism can work against you. Turn that voice into a positive and encouraging one. You have to believe in your self and what you are capable of. Ask yourself why you are painting, what do you hope to achieve?
Think differently
There are a million ways to draw a flower, or anything. No right or wrong. Your interpretation is yours and unique and interesting for that reason. That is what makes creativity so special. It's personal. It's your expression.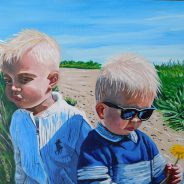 Having cute grandkids gives you endless inspiration for cute paintings. And I am that lucky grandmother. The Boys – Acrylic Painting 12 x 16 My first-born son had white-blond hair that he inherited from his Norwegian father. It has now darkened with age as he just hit the 40-year mark. He may even have the odd grey hair, I might add! To honour the occasion, I decided to paint a picture of his adorable, and rambunctious two boys. The boys also inherited the white-blond hair and handsome Scandinavian features. There is such an innocence and curiosity about all things when they are young. They are older now. I think they were 2 and 3 years old in this painting—super-inquisitive and active as little boys tend to be at that age. As I painted this, I often reflected on the time, many years ago when my own boys were young and I painted a watercolour of them. Busy little gardeners They grow up and become the people they are meant to be. Who knew that day many years ago when they were just playing in the dirt that they would both become fathers themselves. Watching them in their roles as fathers to their kids today is a big source of pride for my husband and me. My son and his family live on the other side of the world, which means I will have to ship the painting. Unfortunately, Covid-19 travel restrictions have put an end to the hopes of a reunion any time soon. Artists these days often ship paintings internationally. With proper cardboard and bubble wrap packaging, this is not a...
read more