Five Steps in overcoming your fears of succeeding as an artist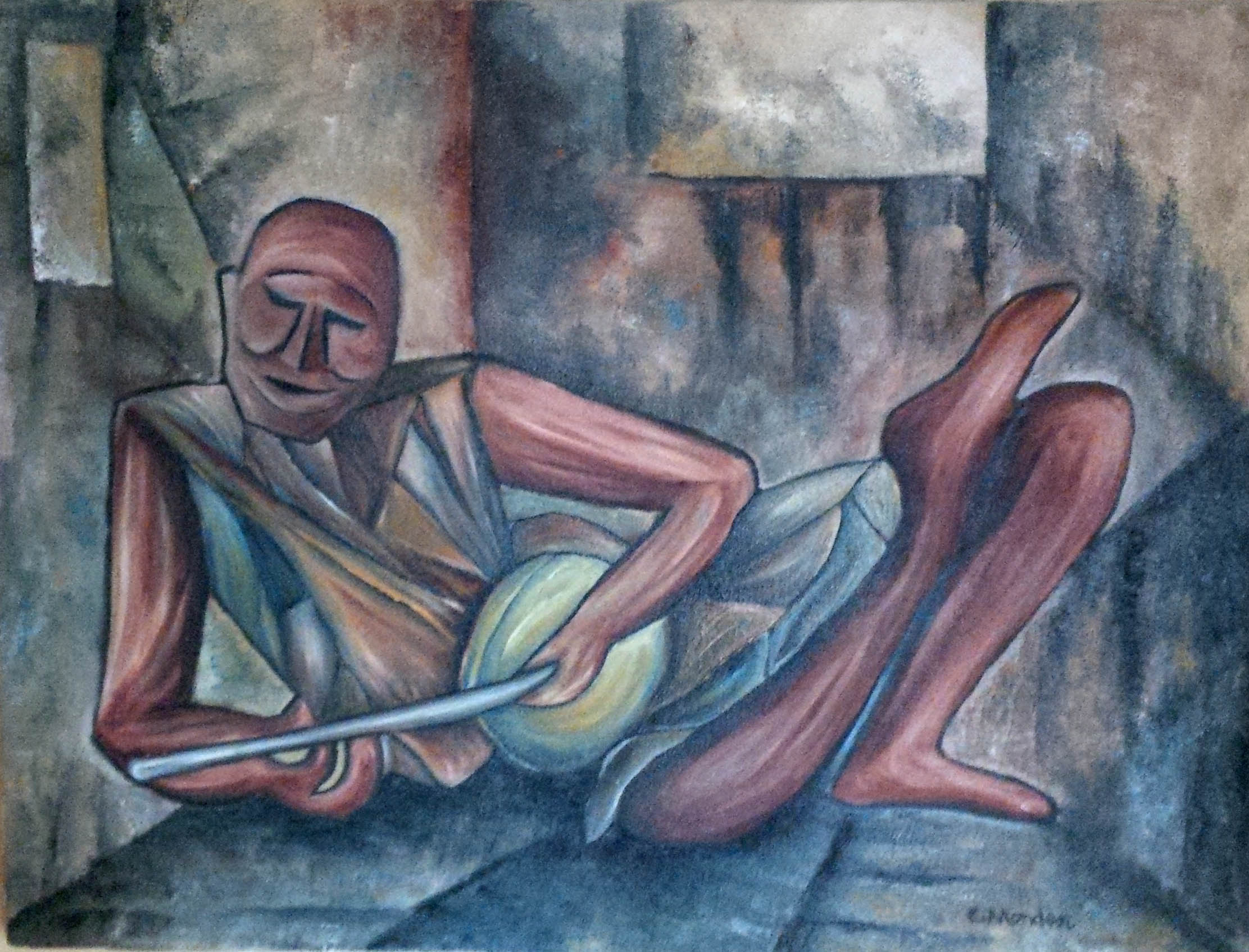 It's hard to move forward as an artist when you have that negative voice in your head telling you your not good enough to succeed and you think that everyone else's work is better than yours. You have to move past that negative self talk. Here's how:
Look at the positive
Your work stands as a testament to your hard work and dedication. You went through a process of thought to create your artwork and its completion and your satisfaction of the end result is what is important. Look at what you have achieved. Be grateful for reaching your goal.
Analyze your thoughts
There are many different interpretations of a subject. You might feel that someone else's execution of a theme or topic is better than yours. Ask yourself, why? What is it you like about that other artist's work. Learn from that and apply it to your next painting. Someone else may easily prefer yours. It really is a matter of personal taste and opinion.
Be persistent
With each painting that you complete, you gain a better understanding of your technique and your interpretation of the subject and what you hope to achieve with that piece. If you aren't happy with the piece, start over, change it, make it better. Walk away from it for a while, however long it takes. I once left a painting for 3 years and then picked up my brush and finished it. It takes discipline but what a wonderful feeling of pride and accomplishment you get when you finish it and are happy with the result!
Believe in yourself – We tend to be our own worst critic. It can be a good thing when it spurs you on to do better, but excessive self-criticism can work against you. Turn that voice into a positive and encouraging one. You have to believe in your self and what you are capable of. Ask yourself why you are painting, what do you hope to achieve?
Think differently
There are a million ways to draw a flower, or anything. No right or wrong. Your interpretation is yours and unique and interesting for that reason. That is what makes creativity so special. It's personal. It's your expression.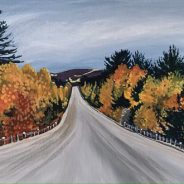 Driving on this road north holds many good memories. 12″ x 36″ acrylic on gallery wrapped canvas – SOLD Anyone who lives or who has lived in Elliot Lake, Ontario at any time is very familiar with Highway 108, the 30 km stretch of highway that leads into the town from the Highway 17 turnoff. But not everyone has driven it to its' most northern tip beyond the city where the highway ends and merges into Highway 639. At this point, you can still see part of the old road that turned off to right towards Quirke Mine, which no longer exists. Comments from a Facebook post featuring the painting: "I seen this painting and in my heart I knew it was E.L you've got the big whispy white pines perfectly (I live in AB now but grew up in Elliot Lake. I knew right away it was the 108!).", and "Absolutely stunning! I am familiar with that area. My brother worked in the mines. Really captured well." You would travel on Highway 639 on your way to Mississagi Provincial Park, or Laurentian Lodge, a beautiful log home with rental cottages on Flack Lake, or up to meet Highway 546 on your way east to Wilderness Lodge, or west to follow the Little White River, all the way around to Iron Bridge which brings you back to Highway 17! We still call this route along the river, "The Little White River Road". If you were a miner you would regularly travel along this highway back and forth at all hours on your shifts to Denison, Quirke 1 & 2, Panel, or Stanrock Mines. This stretch of highway still holds on to many of its characteristics of earlier days like the old guard rails. The asphalt gives way to a more compressed gravel and it's seems to get narrower the further you go. We've driven this road many a time, often in the spring and most definitely in the fall. The views and the vistas from the high elevations are absolutely breathtaking! There is bush as far as the eye can see, and the colours in the northern fall forest are stunning! Mother Nature is an awesome artist! After a long winter, Elliot Lakers often get a yearning to go somewhere! When they aren't in the mood for a highway drive east or west to the larger cities, they will often drive the road north. The breathtaking beauty of the scenic nature here has a way of rejuvenating...
read more