Angels Among Us
The theme for this year's Christmas show & sale for The Gallery at the Centre in Elliot Lake is "Angels Among Us".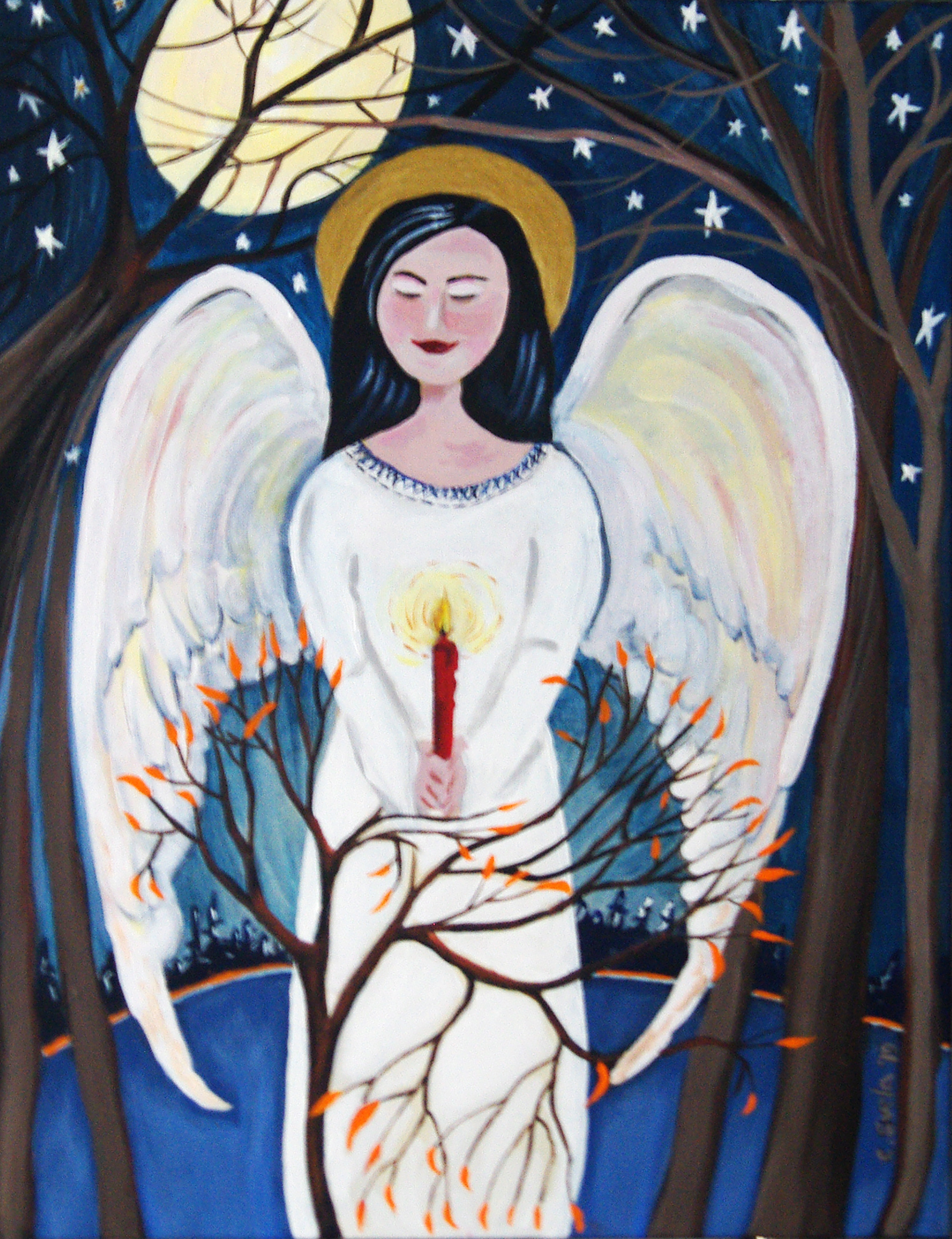 While I liked the theme when it was presented, for the longest time, I really didn't know what I might create for this theme. A crafty type person would make Christmas tree ornaments out of paper, wood or metal. I had some ideas but they all required a lot of supplies that I didn't have. Plus I wasn't all that enthused about any of them. I really don't glue, or sew a lot. I don't even own a glue gun. The sure indicator of "the crafty type".
Yet, the theme inspired me. Angels. How beautiful.
Like most artists would do, I Googled and I checked Pinterest to see what was out there with the angels theme. What were other artists doing? Amongst the more religious ancient paintings of the renaissance period and earlier, there were some really nice contemporary takes on the angels theme.
I knew that I had to stick with the art medium that I felt most comfortable with at the moment. After my first Woodland Angel painting, the other 2 angel paintings seemed to come together easily.