Cattails and Beaver Dams
We often go walking or snowshoeing on the hiking trails that surround the Sheriff Creek Wildlife Sanctuary just on the outskirts of Elliot Lake. The trails and the scenery are beautiful no matter the season.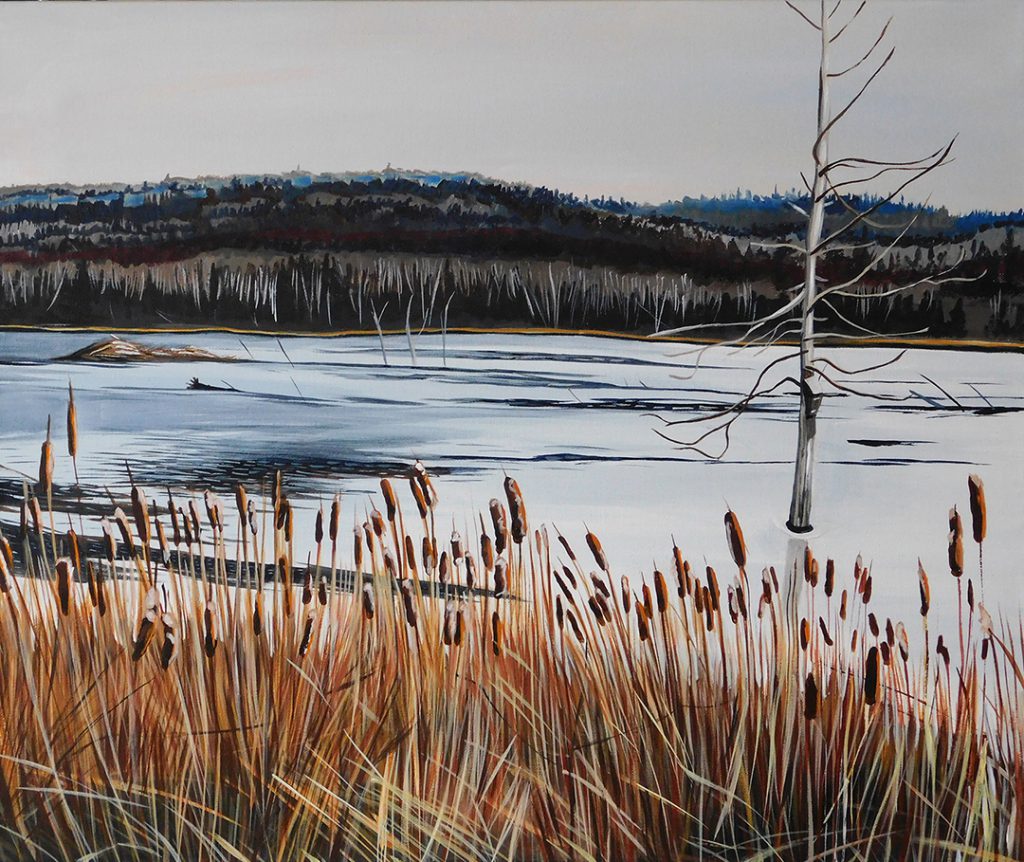 Cattails are a pretty common sight in this area. These cattails border a large bog that is also home to a beaver dam or two.
If bird-watching is your thing this is the place for you, as a local group of volunteers: the Penokean Hills Field Naturalists, have birdhouses and feeders erected on many of the trees. I captured a hungry little chickadee enjoying a mid-winter treat in my painting titled "Chickadee Snacktime".
Bears have been spotted on the trails too, so beware!