Good Morning Estepona!
This painting was inspired by the view from the balcony where I stood in the spring of 2018 when we visited Estepona, Spain.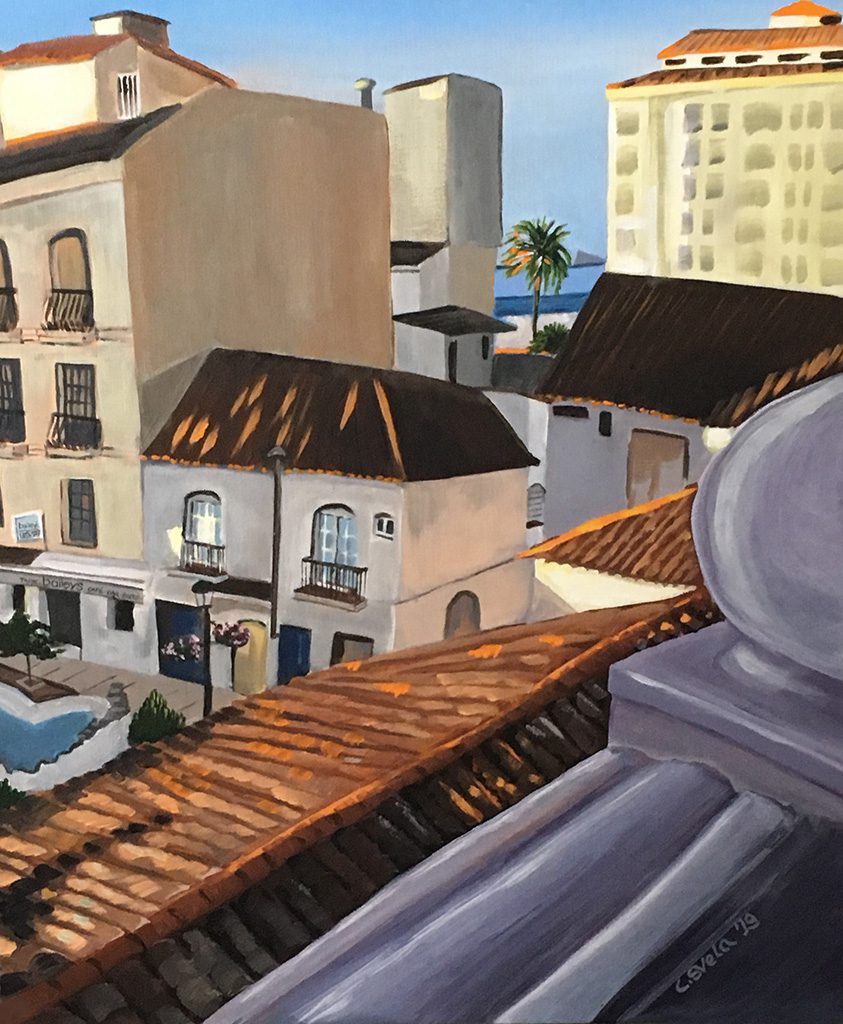 We arrived late the evening prior. After organizing the essentials and changing into fresh clothes we headed out to the nearby streets in search of a place to eat. This proved easy since most eateries open late for dinner in Spain. It was the eve of the May 1 holiday weekend, and the streets were full of bustling crowds of people of all ages—a mix of tourists and nationals. How exciting it all was! The next morning, I ran to the top of the apartment and looked out from the terrace to look upon this scene.
"You can see the Rock of Gibraltar on a clear day", we were told. And there it was in the distance. The sun had not yet made its way over the square below, just kissing some of the roof tops. And just beyond I could see the ocean, the sand and the palm trees. Good morning, Estepona! We have arrived.
I was intrigued by the perspective of the buildings from where I stood. So many angles, but all pointing to the sunlit ocean and palm tree in the distance. The colours and shadows were interesting too. I played around with the oranges, creamy whites, and purple hues, changing them until I was satisfied with the end result.