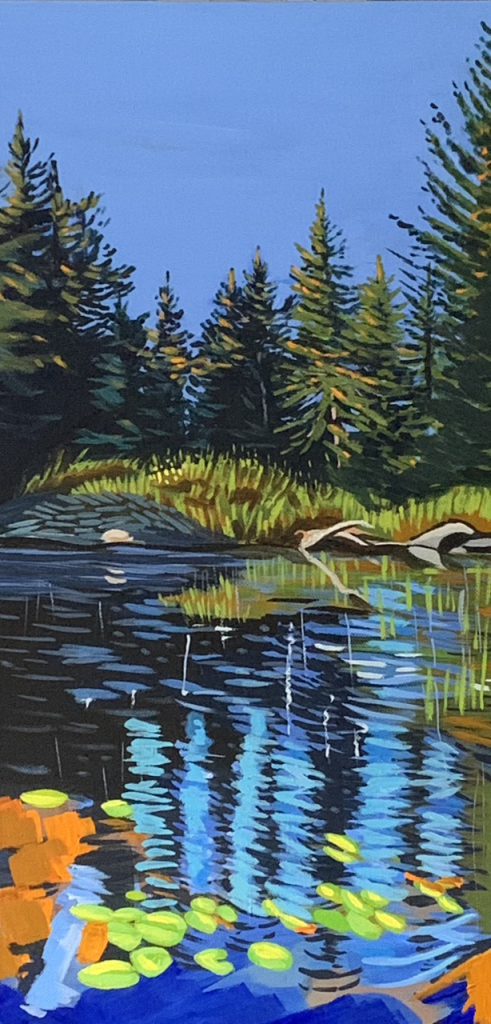 ---
An ideal escape for me on any given day is to be out on a lake in my kayak.
We are lucky to have a ton of bays just like this one on any of the hundreds of lakes that surround us here in Northern Ontario. Throw in a beaver dam, a cluster of water lilies, a turtle sitting on a rock, or a rotting tree trunk plus some grasses swaying in the wind and you've got yourself a peaceful bay just like this one to drift into. And here you can just take a deep breath and float for a while.
As for the painting… there's a lot of contrast going on here. I had a lot of fun with the strong colors and the looser brushstrokes toward the bottom of the painting.
Read More