Health to all in Altea, Spain
12 x 16 acrylic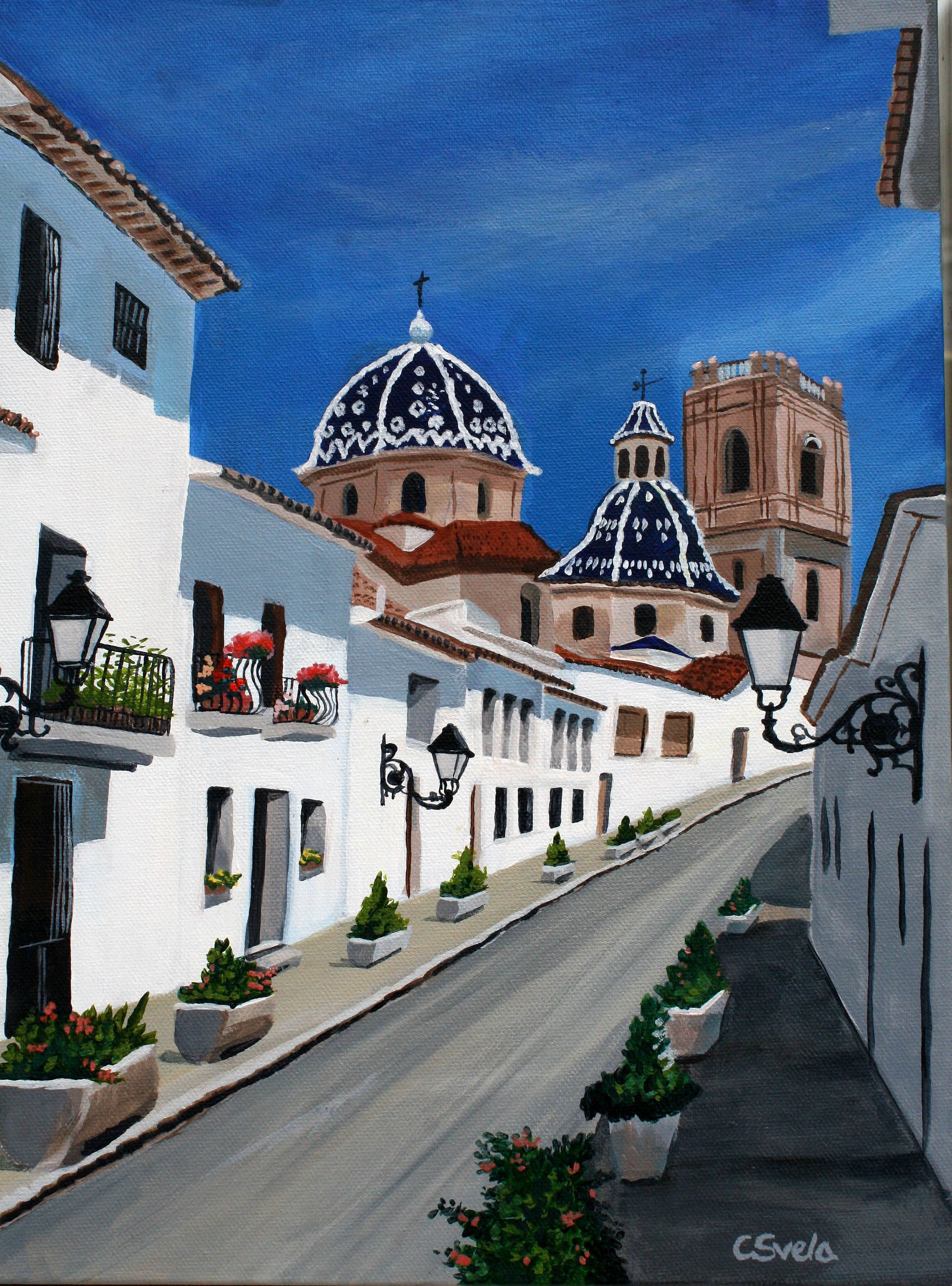 The gift
I've never been to Spain, but I hear it's kind of warm there…
I painted this street scene in Altea, Spain for my mother-in-law. I was commissioned to paint it by my sister-in-law Terry, who wanted to give it to her as gift and in turn it was also a gift for me since it got me back in the studio after several month's absence! So we both say thanks to Terry!
Lucky Norwegian's time-out in Spain
My mother-in-law, Kari spent some time in Altea and enjoyed it so much, she dreams of going back.  As a Norwegian citizen, she was fortunate to take part in their government's program for seniors in need of a health holiday abroad. https://www.theguardian.com/world/2007/jun/26/spain.international
Now why can't every country have a program like that? Well, in Norway's case, the nation is very wealthy due to the oil reserves. The government very smartly invested what it could and now each Norwegian citizen reaps the rewards with such wonderful government programs such as this.  While in Altea, she stayed in a Norwegian run hotel staffed with therapists and nursing staff that ensured the resident's well being. There were daily swim programs, and walks, social activities and healthful meals provided. Its no wonder Kari dreams of returning!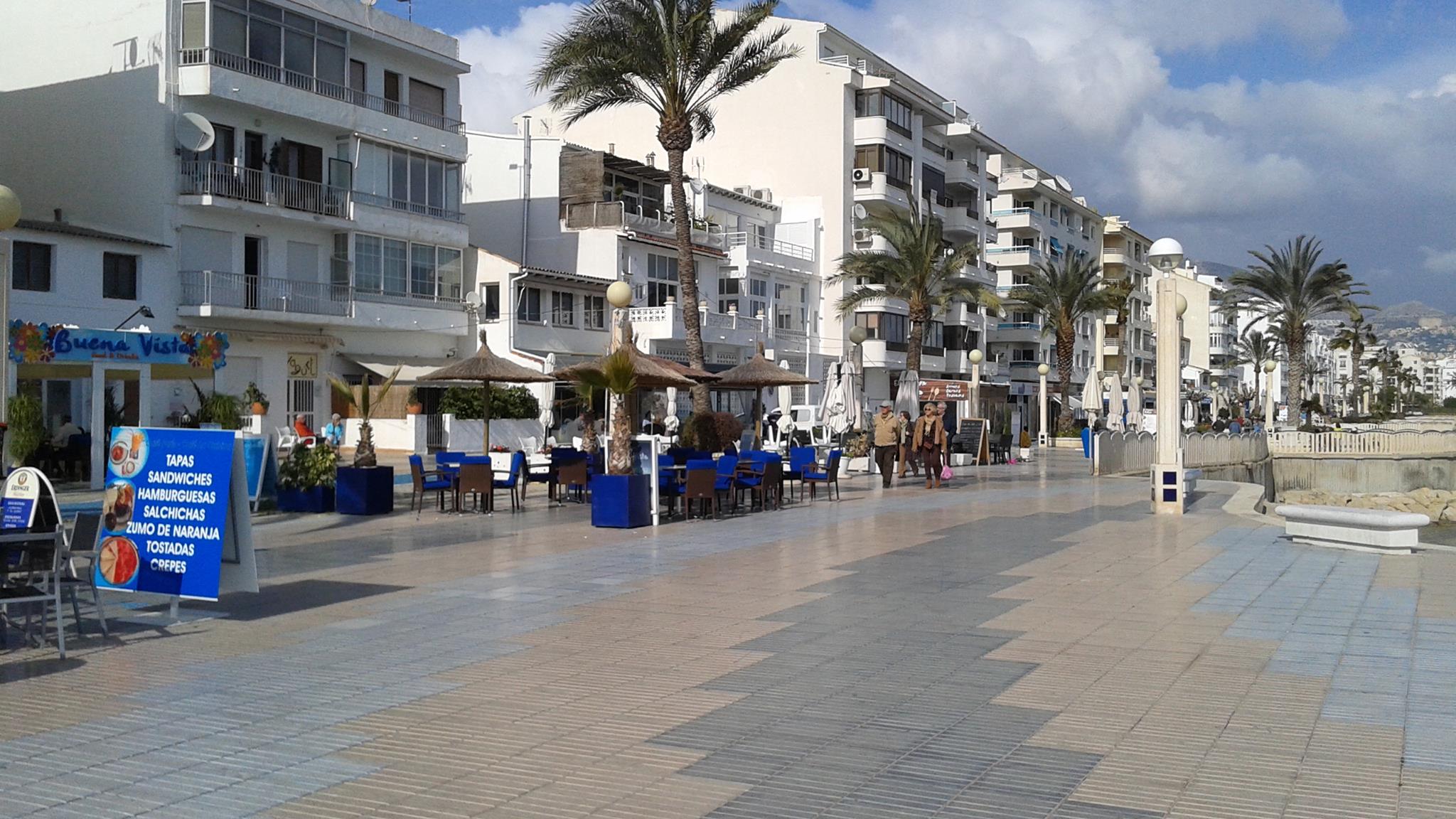 Health to all
The name Altea is derived from the Moors who conquered the region and named it Althaya, meaning health to all.
With an average year round daily temperature of 26 degrees celsius  (80 degrees F),  it's no wonder that tourists are attracted to Altea, which is situated in the province of Alicante along the Costa Blanca, the "White Coast".
The street scene that I painted is in the charming old town of Altea and features the landmark church of El Conseugo.
Writers and painters from all over the world choose to live here due to the abundance of inspiration. This place is sounding better and better all the time. Hmmm, I should probably check it out. Kari next time you go I'll be right behind you!
Dreaming
I was pleased with how the painting turned out. Afterwards though, I realized that with all the architectural details, it would have been easier do it in pen and ink. Much more control. It was a challenge to paint all the fine lines and get those fine brush strokes.   The painting hangs proudly in my mother-in-law's apartment where she can dream of carefree warm days and nights in sunny Altea, walking the cobblestone streets of the old town. And I, well I can always revisit the painting on my website! And I too will be longing for those warm dreamy days in sunny Spain.
Read More