The Boys
Having cute grandkids gives you endless inspiration for cute paintings. And I am that lucky grandmother.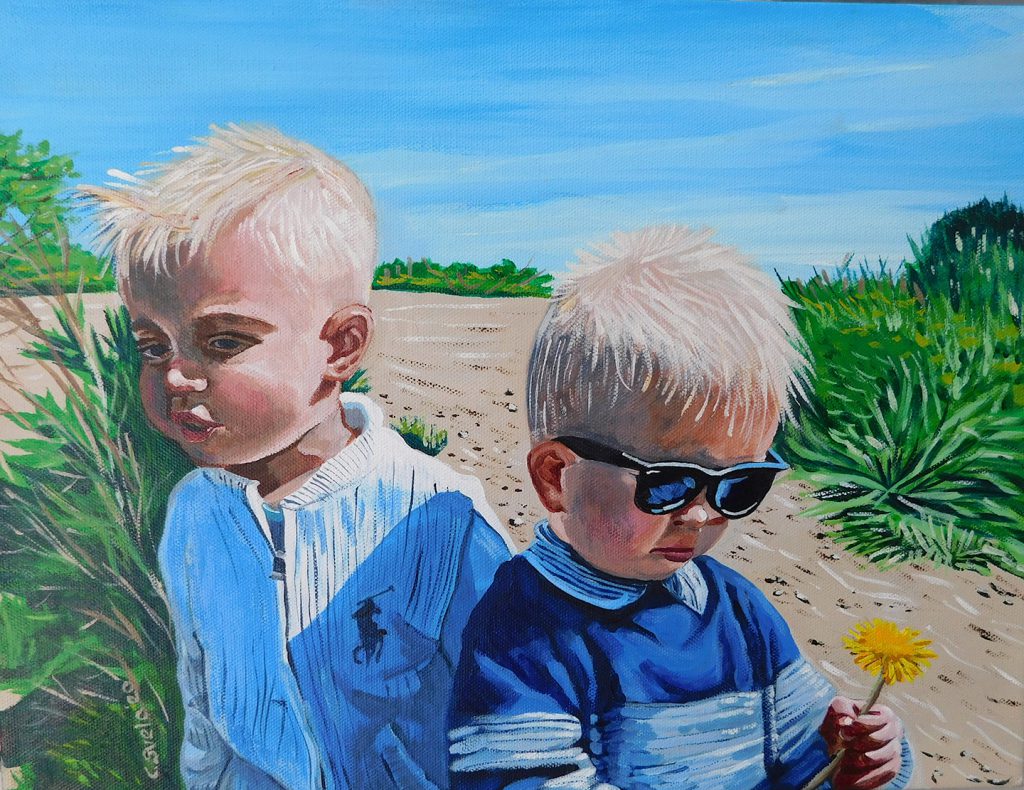 My first-born son had white-blond hair that he inherited from his Norwegian father. It has now darkened with age as he just hit the 40-year mark. He may even have the odd grey hair, I might add!
To honour the occasion, I decided to paint a picture of his adorable, and rambunctious two boys. The boys also inherited the white-blond hair and handsome Scandinavian features.
There is such an innocence and curiosity about all things when they are young. They are older now. I think they were 2 and 3 years old in this painting—super-inquisitive and active as little boys tend to be at that age.
As I painted this, I often reflected on the time, many years ago when my own boys were young and I painted a watercolour of them.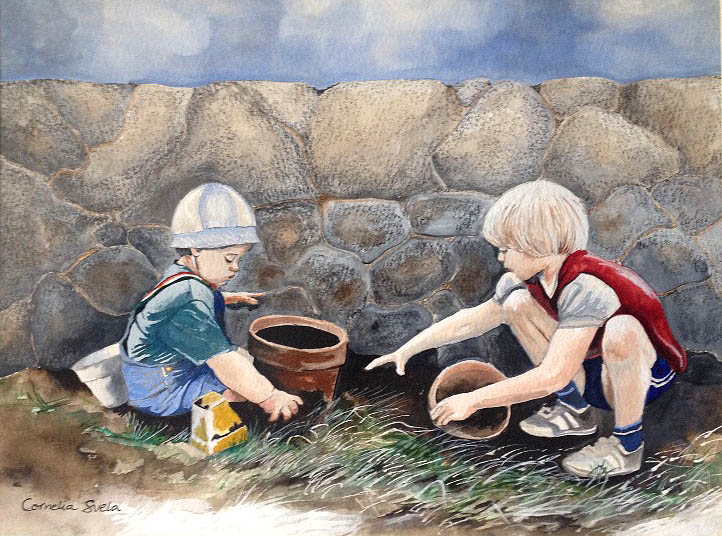 They grow up and become the people they are meant to be. Who knew that day many years ago when they were just playing in the dirt that they would both become fathers themselves.
Watching them in their roles as fathers to their kids today is a big source of pride for my husband and me.
My son and his family live on the other side of the world, which means I will have to ship the painting. Unfortunately, Covid-19 travel restrictions have put an end to the hopes of a reunion any time soon.
Artists these days often ship paintings internationally. With proper cardboard and bubble wrap packaging, this is not a problem.